San Diego Boards of Directors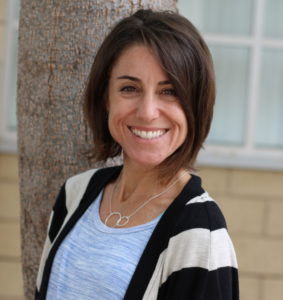 She started her work in the nonprofit sector 3 years ago and is honored to serve on the Culture Shock Dance board of directors.
Before she becomes part of the San Diego boards of directors she was at Sea World San Diego. She was a performer and show producer for SeaWor
ld's animal shows and park wide events. In addition, Danielle was a representative for marketing and PR events. She also managed the shows operations team including hiring and onboarding. This is also where she first met Culture Shock troupe when they collaborated in the night show "Riptide" in 2006-2008.
Originally from the San Francisco Bay Area, she grew up dancing, acting and singing and has performed in theaters from the Bay Area to Los Angeles to San Diego. Prior to living in San Diego, she received her Bachelor Degree in Theatre Arts: Acting & Directing from California State University, Long Beach. Danielle went on to work as a choreographer for Club med Resorsts living in such places as the Caribbean and Bahamas. She still dances and is excited to watch her kids follow in her footsteps.
Keely Tidrow, Board Member

She is the Associate Director of Development of Major Gift at The Old Globe, a regional theatre that produces and presents inspiring works that makes theatre matter to more people. Keely is responsable for helping to raise over 9 million annually through donor cultivation and stewardship. She is a member of AFP and currently sits on the board of directors as the Past President and Chaired the 2013 National Philantropy Day and spearheaded the 2016 National Philanthropy Days "Symphony of Philanthropy". She also resides on the Culture Shock Dance Troupe Board of Directors and Chaired from 2013-2015.
Keely began her non-profit career in 2017 at Casa de Amparo and helped to raise funding through the annual fund, capital campaign, and implemented a Signature Corporate Partnership program. While at Casa, she helped open the Casa Kids Campus in San Marcos, CA.
Prior to San Diego, she spent ten years in Los Angeles in the entertainment industry. She began at NBC on the Tonight Show with Jay Leno and transitioned into International Sales with Morris Marketing as a Manager of International Public Relations and spent four years working the Cannes Film Festival, MIPTV, MIPCOM, and Monte Carole Film Festivals. In 2004, Keely opened Creative Marketing and became a freelance producer with Premiere TV. While at Premiere, she launched a Radio Madia Division and directed Radio and Satellite Media Tours and continues to freelance in San Diego. While in Los Angeles, she taught English to Korean speaking students and volunteered with the EIT, CERT, Museum of Contemporary Art, Los Angeles Historical Society and became a Big Sister through Big Brothers/Big Sisters.
Keely holds a graduate degree in Public Relations and Advertising from Oklahoma City University with an emphasis in Public Relations and Advertising. She is a active tennis player, dances with Culture Shock, a member of the Gamma Phi Beta alumni, fosters kittens with the Southern Siamese Rescue and is a Big Sister through Operation Big and is a current member of the San diego Community Emergency Response Team.
Angie Bunch, Advisory Board & Culture Shock non-profit organization Founder

Owner, Culture Shock Dance Center | Co-Founder, SHOCK GEAR
Fun Fact:  I want a Broadway show. It's been my dream for a long, long time.
Liz Bernal, Advisory BoardOwner, Freelance Graphic Design | Co-Founder, SHOCK GEAR
Fun Fact:  Liz enjoys taking cardio hip-hop classes and performs in the annual production of "A Culture Shock Nutcracker".
She is on San Diego boards directors.