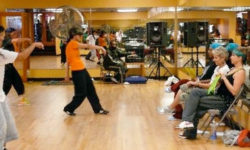 Culture Shock educate. Troops are undergoing intensive training to develop their dance skills. Dancers must attend rigorous weekly rehearsals. In general, the rhythm is 4 to 7 hours per week. These provide an excellent training ground for individual development and a foundation for a career in dance.
Culture Shock's current and former dancers work as a team to lead youth groups. The young troupes benefit from the inspiration and assistance of Culture Shock's experienced dancers. As for the levels, they offer young dancers a clear path of development and a goal to achieve.
Our professional troupe provides dancers with rigorous training, paid performance opportunities, and the chance to dance in many high-profile events. The highlight of its season is the creation and performance of a full-length theatrical, which is performed at major venues. Many of Culture Shock's dancers and alumni grace the stage and screen with their awe-inspiring talent and vision. The tremendous respect this troupe has earned in the arts community nationwide is kept alive by the hard work and dedication of every Culture Shock dancer past and present.
Culture Shock® San Diego provides full and partial scholarships to promising dancers in the Future Shock and Mighty Shock troupes. Scholarships qualify based on the dancer's needs and merit. These scholarships allow disadvantaged young people to participate in dance activities and meet other dance enthusiasts.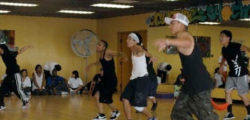 Culture Shock educate. Troupes and the community have a rare opportunity to be trained in a wide variety of urban dance styles. Among them are also popping, locking and house. These are taught by nationally and internationally renowned instructors during the weekly master class. The guest instructors present exciting new choreographies to challenge the dancers and help them to improve their technical skills. In a constantly evolving art form, this allows dancers to remain innovative and unique, resulting in a troupe of individuals expressing hip-hop in their own style.